Once again, we had a little visitor show up and start hanging around the homestead, like she always lived here...
A very friendly one, she hung around me while I put up chickens at night, let us pick her up almost immediately, and it wasn't too many days and she had moved in already. :)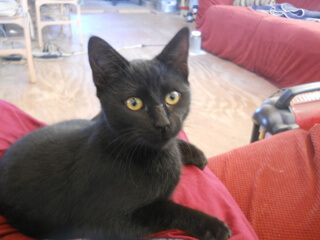 In deciding what to call her, "Leila" popped in my head, and what do you know but that means "night" in Arabic -- perfect given her black coloring! And so Leila it was!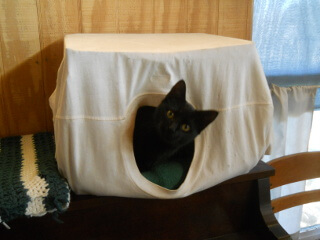 She's like a little monkey at times, crawling up and down the sides of the bed, or up one of our legs. :)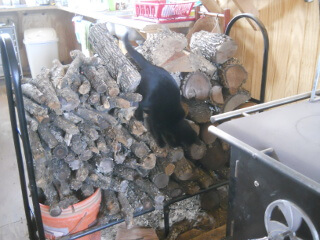 And, she and
Tuscan
get along well and play.
Mimi's
starting to warm up to her, and
William
, our king cat, puts up with her, kind of like he does all of them. :)
And here's her introductory video:
We thank the Lord for the new little gift, and for the resources to care for this little stray. We pray God might use us to care for and help
His
"strays" in some way, spiritually and/or temporily.
1 Pet 2:25 - "For ye were as sheep going astray; but are now returned unto the Shepherd and Bishop of your souls."
-- David